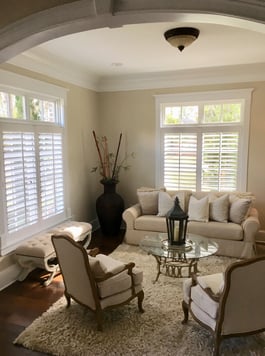 Summer's warm temperatures and clear sunny skies are great for outdoor fun, but it's important to have a cool escape from the Jacksonville heat during the summer months.
If you don't have the appropriate window treatment to beat the heat, you may end up with uncomfortable indoor temperatures as well as a high electric bill. The right window treatment can also make your home more stylish and even increase your privacy!
Here are five summer-inspired window treatments that you can install in your home for more comfortable temperatures and a more affordable electric bill.