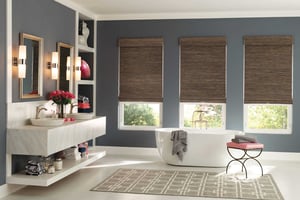 Updating your home can be a costly endeavor that can take weeks or even months to complete. If you go for a major home remodel, you might even be in for years of spending to get the home you've always desired. You don't have to spend a small fortune and turn your home upside down to make every space in the house feel special.
Window treatments are an ideal way to spruce up your décor without months of major construction or spending thousands on other upgrades. While window treatments can be costly if you choose only high-end materials, the beauty, style and function they'll bring to your home are well worth it. Cost-effective solutions are also widely available.
Use this guide to learn more about what window treatments can do for your home.