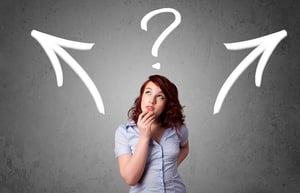 Choosing the right window treatments for your home means much more than simply complementing your décor. While it's true your decor need to fit with your interior style, todays options aren't just about window dressing. Choosing the proper shade, blind, or shutter can make a huge difference in your power bill as well as your overall comfort. With innovations in materials used in modern and updated treatments of today, you can ensure your room offers privacy, delights, remains comfortable, and saves you money on your energy costs. All are important factors when choosing customized treatments in Jacksonville, Florida.
You have several options when it comes to adorning your windows or sliding doors. Blinds of varying sizes and materials, either vertical or horizontal, are probably among the most popular choices. Shades are another option which has remained a standard for several decades and gone from utilitarian in appearance to downright fashionable. For a more formal décor, sheer shadings or Roman shades, remain a top choice.
In all of these options for treatments, homeowners and interior designers alike need to review some important considerations. Form, or design, is certainly a priority, but function is equally essential when choosing the right window treatments for your home. Take a moment to go over those points that are important to you as a homeowner. Don't neglect the overall picture when it comes to choosing the right window treatment.
Window Function
Your windows and sliding doors are more than just a place to hang a shade, blind or shutter. You actually require your windows to function in some capacity and that function makes a big difference in the type of window covering you choose. Individuals who live in an active community with neighbors who can be up close and personal will require more privacy than someone who has a beachfront condo with an ocean view. While all window treatment varieties provide some degree of privacy, some are more concealing than others.
The Optimum Privacy to Suit Your Style
By far, the most effective window decor for maintaining privacy are honeycomb, or cellular, shades. While the opaque style keeps you from being on display, you can raise and lower from top and bottom to allow the outside view to come in. The cellular insulation technology provides homeowners with windows that block out the energy robbing sun and heat.
Plantation Shutters are another option which affords you more privacy. Slightly more decorative and a bit more formal, plantation shutters can be opened or closed incrementally, depending on your preference. The louvered construction lets homeowners choose just the right amount of light, or privacy, for the moment.
Roman Shades, roller shades and vertical blinds can put limits on your control over privacy. Horizontal blinds and woven wood blinds are designed to allow for gaps and aren't completely concealing. Sheer window treatments provide slightly more coverage than a bare window, but offer no real sense of privacy, or light control.
Sun and Heat: The Energy Thieves
While Florida is known as The Sunshine State, too much of this good thing can hike up your energy costs and make for an uncomfortable home environment. Windows that block out the sun and heat at the most intense part of the day won't just keep your home cool and comfy, but help keep power bills reasonable. In fact, depending on the degree of insulation and light blocking properties your window treatment provides, you'll see an immediate drop in your electric bill.
Again, the honeycomb shade provides an insulating cellular barrier against sun and heat. Available in varying thicknesses, these treatments stand up to the most intense Jacksonville summer sun. Insulating honeycomb shades also provide a barrier against the brief, but not unusual, winter chill.
Slightly less insulating, plantation shutters provide a barrier from the sun's intense rays. You'll definitely notice a difference in the comfort factor when you choose lovely and durable shutters for your windows. These stylish and protective shutters are available in a few select materials, and complement any decorating style.
Horizontal blinds, vertical blinds and roman shades all come in a variety of materials, some more insulating than others. The experts at All About Blinds and Shutters can help you choose the blinds that are right for the amount of sun and heat protection you need. Woven wood, roller shades and sheer panels provide little, if any, insulating properties and minimal light blockage.
Lovely and Decorative
In many homes across the Jacksonville area, it may not be necessary to accommodate intense heat, sun, or the view from the street with window treatments. For windows and doors adorned for purely decorative purposes, you can't go wrong with sheer shadings. Silhouette, pirouette, and Nantucket shadings are ideal for complementing your décor and maintaining light control.
Filling your home with a diffused and soft light, much like the honeycomb shade and the functionality of a blind, so you can enjoy your view, sheer shadings are a popular choice for the discerning homeowner.
Plantation shutters are a popular choice of design for windows in the southeast. With a coastal and finished presence, plantation shutters offer a lovely complement to your décor. Roman shades are also desired for their versatility. Available in many colors and styles of fabric, roman shades fit your home interior, whatever your preference.
It's Up to You
There are many options in window treatments for your Jacksonville home. In the end, it's a matter of personal style and taste as much as function. To determine which is the best window treatment most fitting to your needs, check out our flowchart here.