Over time, your home begins to lose that shiny new feeling it had when you first bought it. This has less to do with cleanliness than time taking its toll; wear and tear on a home is normal, even for the most pristine of homes. The good news is that it doesn't have to cost a fortune or take a lot of effort to make your old house feel brand new again.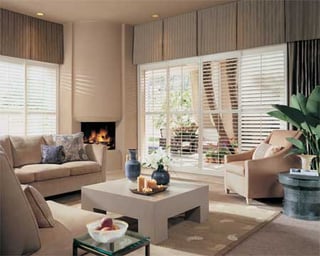 Walls
Fixing any nail holes in walls and applying a fresh coat of paint is a simple, low-cost way to change the entire look of a room. Another good trick is to paint three walls one color and paint the fourth wall an accent color; yet another is to use a high-quality peel and stick wallpaper. Innovations in home improvement are making updating home decor easier now than ever.
Floors
Another quick refresh is to change floor coverings. Carpeting dulls over time and gets worn spots; a good strategy might be to clean or replace carpets. If you're lucky, you may have hidden treasure beneath the current covering: hardwood floors. It isn't as difficult as some believe to have a hardwood floor sanded down, stained and covered with protectant.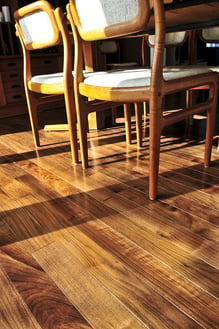 Windows
There are many types of window coverings that can help you create your dream look. Replacing your current draperies with blinds or shades can make a room appear brand new. Window treatments also provide much more than aesthetic updates; they can also help regulate temperatures in your home and reduce energy bill costs, and control the amount of light in a room without relying on electricity. One prime example is solar screen shades, which can insulate rooms and prevent damaging sun rays from fading colors.
Lighting
The lighting in your home is responsible for setting the mood. Think about the feeling you get in a room lit with bright natural light compared to dim one with low lighting: the mood is entirely different. Rather than using one overhead light, consider lamps; you can draw attention to your favorite areas. Or, as mentioned in the previous section, consider a product like cellular shades to filter and regulate the amount of light in any given room.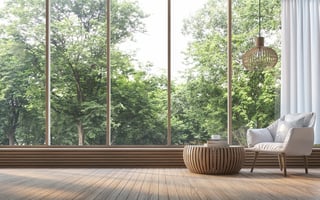 Fixtures
Sometimes something as simple as changing the outlet covers and light switches in your home can make a difference. Additionally, adding something like motorized window shades, which can do away with unsightly or outdated window cords, is another good way to add a touch of elegance, not to mention convenience, control, and safety.
Once you start, you will find that it is likely much easier than you expected to make your old home feel brand new. Find inspiration in the stunning All About Blinds & Shutters showroom. Let our designers help you create your dream home today!