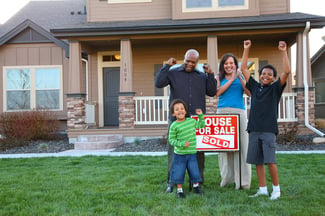 If you are a new homeowner in Jacksonville, FL, you are probably excited to start decorating your new home. Most likely, window treatments are at the top of the list for your interior décor items. Despite your concerns, choosing your window treatments isn't difficult and it doesn't have to be expensive. With a variety of options to choose from - blinds, shades, shutters, etc, the possibilities are endless. Here are a few tips and tricks to help you with the process.
Decide What You Need
First things first, you should probably decide what you need in window treatments and how those windows will be utilized. For example, the window over the kitchen sink that faces the backyard has different window treatment requirements than a bedroom window facing the street. Some considerations for window usage:
What room do you need window treatments for?

What is the functionality you want your window treatments to serve?

Does this window face west or south – heat or UV exposure?

Is the room overly dark and needs the help of natural light?

Is the room overly bright and needs the help of a darkening treatment?

Does this window treatment need to coordinate with room décor?

What is the theme of the room?
Creating a Theme
It might seem overwhelming, but choosing the theme for a room isn't as challenging as you might imagine. Even if your furniture doesn't all match – or match at all – there's probably a common color somewhere among the pieces. Usually you have one item that will be the dominant piece – often the sofa. From the other pieces (rug, arm chair, center piece, vase) see if there are any common colors between two items, even if it's just a tiny amount. At this point, you'll be ready to choose window treatments, rugs and other accessories to play up the association.
The Focal Point of the Room
The best way to show off the beauty of your new home is to make your windows the focal point of the room. This isn't difficult to achieve, especially with the proper window treatments. Follow these important steps:
High and Wide – Make your windows look bigger and more important by adding a fabric valance or cornice a few inches above the sides of your window frame.

Color – Choose a color for your window treatments that complement your room, but does not match the main colors of the room.

Don't Crowd – Try to keep the furnishings a bit away from the focal window to maintain its power as a design element.

Contrast – Don't use the same color as the walls.
Where to Start
For obvious reasons of privacy, the bedrooms should be your first priority with window treatments. If you already have a color scheme or a theme chosen for the room, your window treatments should coordinate with that theme. If you are a late sleeper, you will probably prefer window treatments that keep out the morning light, such as honeycomb shades with room darkening fabric that come in many color choices. However, if you are an early bird and enjoy some light in the morning, you might look for woven wood blinds or low opacity shades which lets in a decent amount of light but provides ample privacy. Both are also an easy match to nearly any home or décor.
Window treatments in the bathrooms are also a priority in a new home. Especially in older homes, bathrooms often have small windows and not much in the way of natural light. If you don't wish to block out the light to preserve your privacy, look into an opaque screen shade for your bathroom. Screen shades are easy to clean and come in a variety of options including "top down bottom up" which allows for the top section of the window to be unblocked for a nice view of the trees or sky, while the bottom pane remains obscured.
A Motorized Solution
With motorized window treatments, you will be able to raise and lower your blinds or shades at your convenience. In common use now for hard to reach windows in homes around the country, no longer will you need to climb over furniture multiple times a day to open or close your treatments. Motorized blinds or shades can also be pre-programmed on timers allowing homeowners to keep the treatments closed in the afternoon on west-facing windows to keep the house cooler and also preventing the carpets and furnishings from fading.
Homeowners in Jacksonville FL know that All About Blinds & Shutters can meet all their needs for all types of shutters, screens, blinds, shades and other window treatments. If you have a new home and you're ready to decorate, come by our huge showroom and get to shopping.