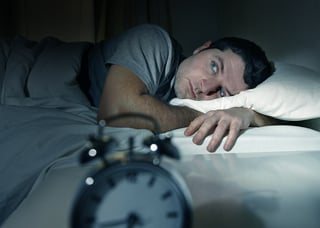 You're in good health, you've cut back on your caffeine consumption, and have replaced your mattress and pillows, but you're still having problems falling asleep or staying asleep. If you're tired of waking up tired, maybe the problem is your bedroom's window treatments
The Science Behind Getting a Good Night's Sleep
When it comes down to it, there are three factors that help facilitate perfect sleeping conditions:
Sleeping in a dark bedroom

Maintaining a cool temperature in the bedroom

Eliminating or reducing noise from outside
Your body relies on light and darkness to regulate its wakeful and restful states. Too much exposure to light while trying to sleep can throw off your melatonin levels. And this means you will struggle to get a decent night's sleep. According to the National Sleep Foundation, exposure to light also activates the nerve pathway from your eye's retina to send signals to the area of your brain that controls your body temperature and your ability to feel drowsy or awake.
Window Treatments to Improve Sleeping Environment
You might think that controlling your exposure to light from outdoors with window treatments is easy, but not all treatments prevent light from getting inside your bedroom. So, if the light of a full moon or streetlight across the street is seeping into your sleeping space, your best defense is the right window treatment. The same is true with maintaining optimal room temperature and controlling noise from outdoors.
Consider these window treatments that can help improve your sleeping environment:
Roller Shades.

This type of shade has been a popular choice for keeping light out. When not in use,

roller shades

are barely noticeable when paired with drapes, curtains or valances.

Cellular Shades.

As one of the most energy-efficient choices for window treatments, cellular shades, especially those with blackout capability, block light and help regulate the temperature of your room.

Motorized Shades.

Automating the opening and closing of your shades makes using them even more convenient by allowing you to control them by remote from your bed. No more getting out of bed once you're comfortable to close shades or blinds when you have

motorized shades

.
Depending on which combination of environmental issues you might be experiencing that are interfering with your sleep, you might need to consider a hybrid option with more than one type of window treatment. Contact the experts at All About Blinds & Shutters to discover how choosing the right window treatments can put you back on track with a good night's sleep again.