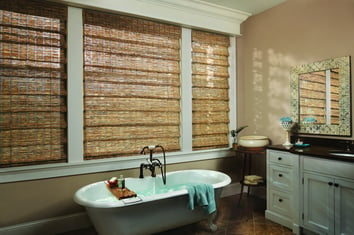 Shades can make an attractive addition to your home's décor. But choosing this type of window covering is not only about design. Having shades on your windows is also important to maintaining your home and your family's comfort. So, if you have been dismissing the idea of purchasing custom shades as a frivolous expense, here are a few reasons why you should reconsider that thought.
Shades Give You Privacy
Windows that are not covered by shades make it easy for nosy neighbors or people passing by to see inside your house. During the day this might not be a problem when you are home. But at night when your lights are on and it is dark outside, you do not want people intruding on your privacy. They can also help deaden outside noises that can disturb your sleep or enjoyment of your home.
Keeping Your Home More Secure
Having shades on your windows is not just about your privacy though. It is also about the security of your home. With increased rates of property crimes in the Jacksonville area, the last thing you want to do is make it easy for would-be thieves to see into your windows. This allows burglars to see what valuables, like electronics, you have in your home and plan what they can steal when an opportunity presents itself.
Protects Your Furnishings from UV Damage
Purchasing shades for your windows is an investment in protecting your furniture, wood flooring or carpeting. The sun's ultraviolet rays shining in your windows can cause permanent damage with fading to fabrics and wood. Shades that block the sun can prevent this from happening and prolong the life of your furnishings and flooring. Having to replace these items could turn out to be more expensive than buying shades.
Makes Your Home More Comfortable
Light filtering or solar screen shades can actually help keep your home cooler during hot, sunny days by blocking out the sun and heat. This helps keep your home more comfortable for your family and makes your home a haven from the heat outside.
Saves You Money on Cooling Costs
When shades help keep the heat out of your home, they are also saving you money on your cooling costs. While you will still need to run your air conditioner during hot days, it will not have to work as hard trying to keep your home cool. This means lower electricity bills and less wear and tear on your air conditioning system.
Don't put off getting shades for your windows any longer. The experts at All About Blinds & Shutters are always ready to work with you to find the right shades for your home.