Like many of us, you are likely happy 2020 is over. Odds are you've spent a lot of time at home during the past several months, and you could stand to see a few changes in your décor. With the new year upon us, now is the best time to give your home a fresh look - New Year, New Home!
Minimalism and Functionality are In
In 2021, minimalism is making a comeback. Window treatments with clean lines that allow for easy natural light control are in this year. Right now, interior experts are focused on roller shades and Roman shades. For those who prefer natural colors and textures, roller shades are gaining popularity. Simple yet functional, these window treatments provide protection from the harshsun.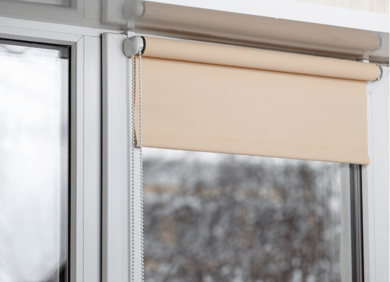 However, if you want something a little more decorative but still want to stick with a practical window treatment, look no further than Roman shades. In 2021, the trending colors and textures for these window treatments include decorative or contrasting edging, natural textures, blue and white patterns, and geometric patterns.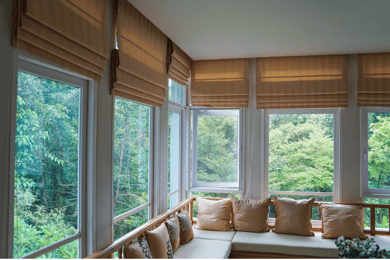 Return of Retro, Nautical, and Neoclassical Shutters
Shutters are making a comeback in 2021, with retro, nautical, and neoclassical styles taking center stage among the top window treatment ideas. These window treatments add character and elegance to your indoor spaces. A major benefit of shutters is that they are easy to control. Because shutters are available in natural wood and moisture-resistant materials, they can be ideal for any room in your home, including your bathroom and kitchen.
Good news for those that like a splash of color: Brighter hues are in this year for blinds rather than neutrals like white or brown. The trending colors for shutters during 2021 are silver tones, dusty blue, peach, pale yellow, and light pink.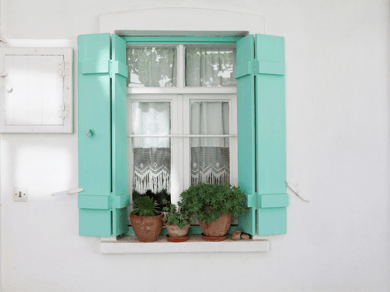 Taking Blinds Up a Notch with Fashion
In 2020, bringing the outdoors in - we see you plant lovers - has been huge. In 2021, we see that trend continuing with a growing demandfor nature-inspired window treatments. Popular for more than just their functionality, this year's designs are doing double duty and taking the role of decorative accents. At first glance, some of 2021's freshest window treatment ideas may seem a bit bohemian, but rest assured, you can always choose more traditional styles that will never go out of fashion.
For 2021, woven wood shades made of bamboo and rattan are trending, along with eco-friendly wood blinds. If you have more eclectic tastes, shades and blinds with unconventional or asymmetrical horizontal and vertical slats are gaining notice among interior designers.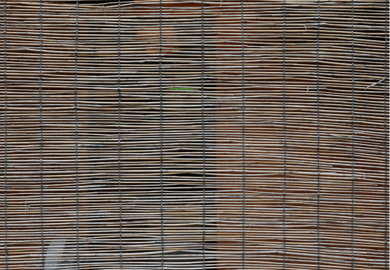 High Tech Solutions to Make Your Life Easier
Home automation continues to trend during 2021, and for a good reason. Anything that makes your life easier can add comfort and improve quality of life - hello, self care! The number of motorized options and automated systems continues to increase, and almost any window treatment can be automated.
Some high tech window treatment solutions to consider in 2021 are:
Making Shopping Easier for Jacksonville Residents
We know it can be difficult to accomplish even the simplest home improvement projects during these challenging times. However, All About Blinds & Shutters goes out of our way to make it easy for Jacksonville area residents to explore window treatment ideas and transform their homes. Contact us to schedule your showroom visit, virtual consultation, or in-home consultation. We are also welcoming walk-ins to our showroom.