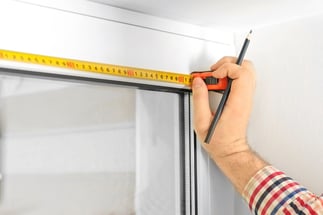 Choosing the right window treatments for your needs can be a daunting proposition. Even deciding between stylish, minimalist shades or more traditional blinds can be difficult, let alone narrowing down the details from a huge array of selections within those options. You have to consider both form and function, as your window coverings don't just serve a practical purpose, they also set the atmosphere for the entire room.
Instead of opting for a home improvement store for your window treatment needs, consider working with a professional provider; specialists can help you achieve the look and feel you hoped for while ensuring the utility you require. As you start out on your search for the perfect window coverings, keep this information in mind as a guide for your interior design plans!
The First Steps to the Perfect Design
As with many home improvement projects, your first step should be to assess how much you want to spend and decide on the project's budget. Value-conscious consumers may be tempted to set aside as little funding as possible for something considered to be more cosmetic like window treatments, yet even the most frugal may find themselves surprised at the inherent benefits of a slightly larger allowance. Both a higher quality product and a more dependable installation can save money in the long run, as well as provide a lifetime of satisfaction while mitigating hassle.
Investigate all your options when it comes to do-it-yourself treatments versus expert assistance. Be honest with yourself about both your skill and your patience for this project. Custom treatments allow you to focus on your desired end result without the worry of achieving correct measurements, buying proper sizes, and other frustrating details.
Choosing the Right Style of Window Treatment
You have numerous choices when it comes to window treatments. The most basic of these is between the main options: blinds, shades, or shutters. Each of these selections has merit. The right one for you will be the option that achieves the effect you require. Before you choose, you may wish to make a list of goals to ensure your selection meets them.
Blinds represent an inexpensive and functional option. They offer utility at a lower price, but have fewer options when it comes to style. You can open and close them for privacy, but they may offer less light blocking than other choices.
Shades can provide a layer of insulation as well as privacy. These window treatments roll or fold up and down the window. While they do not offer the variable light adjustment that blinds can, they are available in varying opacities for your comfort.
Shutters cost more than the previous two options, but they often have a beautiful, unique look you can't find in other window coverings. These wooden or polymer window coverings also allow for a high degree of privacy, durability, and light filtering, but it comes at a cost because it is best to have shutters custom fit to your windows.
All About Blinds & Shutters can help guide your decision on your future window treatments so you can achieve the look you desire! Each of our experts have an average of over 20 years experience, and are happy to help make your window treatment decision process as painless as possible! Contact us today for a free estimate.