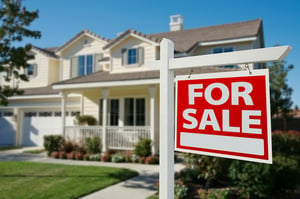 Selling a home can be one of the most stressful times in a person's life! With so much money at stake and so many emotions on the line, you want to do your best to create a positive outcome in the shortest amount of time. The sooner you can sell your home, the sooner you can move on to the next exciting phase of your journey.
While full renovations can draw buyers to your home, they can also cost a lot. Comparatively, a few small improvements can add to your home's attractiveness for house hunters while eating a lot less of your home improvement budget. Take on these simple but impactful projects to refresh your home's style and sell faster!
Creating Curb Appeal
Modern house hunters spend a great deal of time, both on real estate websites and in their vehicles, staring at prospective properties. Houses blur together in their minds until they all look alike. It's the ones that grab their attention out of that fog of "for sale" signs that receive the bids.
Curb appeal is the first impression that grabs buyers' attention, even through real estate websites. Give that first look a "wow" factor with a handful of small details.
A gorgeous front door draws people in! Paint your door a color that complements your house's color, but still pops with a vibrant shade. Update your door handle, put out an attractive door mat, and add a few decorations to your stoop.
Upgrade your outdoor fixtures, such as lights and house numbers, so all the hardware matches. You want a cohesive look that still catches the eye.
Tidy up your mailbox with a new coat of paint! If your old mailbox has picked up a few dings, consider buying a new one. Matching it to your new door paint or new fixtures is a great way to tie your improvements together.
Update window treatments you can see from the streets. If you do interior shades or blinds, make sure they are complementary or matching. If you do exterior shutters, make sure they all match. Stylish window treatments can really enhance curb appeal.
Love at First Sight
Now that you've drawn your buyers in with curb appeal, you want to make their first steps into your house feel like coming home. Your front entryway sets the tone for a potential buyer's entire visit. It should be clean and bright, with open blinds and a lovely floor.
Once they progress through the entry, buyers want to see how livable and comfortable your home is. Smart staging of furniture to make sense of the space can help buyers visualize how their own lives will fit into your home.
Improvements Worth Investing In
While a full remodel may be beyond what you want to spend, and can even put off buyers who want to buy a home they can customize, there are small upgrades you can invest in. A fresh coat of paint gives your home a polished appearance. New vents, wall sockets, fixtures, and doorknobs can also create additional visual appeal.
New blinds or shades can also enhance your home's appearance and sway a buyer to put in a bid. Updated window treatments give a home a polished look, as well as a sense of how easily the new buyers can make this house their own.
Add Curb Appeal With All About Blinds & Shutters
Whether your house is currently on the market, or you're just thinking of selling your home, All About Blinds & Shutters has the expertise you need to boost your home's curb appeal! Contact us today!