Window treatments are integral to interior design due to their prominent placement and their ability to filter light, which affects everything from climate to furniture.
If you're looking to transform your home, consider the hottest trends in shutter design right now. These gorgeous options will bring a distinct style to any room!
Modern Rustic – Board and Batten Shutters
For a rustic allure that will both withstand use and endure as a classic style, choose board and batten shutters. Their sturdy construction of vertical battens and horizontal boards block light and provide privacy. They also have an unbeatable range of customization to suit any window!
Simple Elegance – Raised Panel Shutters
This style has endured for years and remains popular with those who want light-blocking capabilities along with a simple, elegant style! These raised panels latch along the sides of the windows. They are excellent choices for smaller windows or singular windows in residential settings.
Southern Charm – Plantation Shutters
These stately, sturdy shutters are one of the most popular styles for a reason! They exude a Southern charm that lengthens the appearance of windows, and offer wonderful privacy and light control. Broad slats allow you to decide how much shade you want, while the hinged shutters open easily for cleaning. They are available in a wide array of finishes and material to suit your design needs.
Form and Function – Louvered Shutters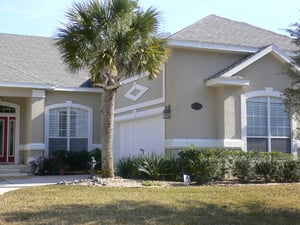 When you require a textured, clean style but still need control over light levels and privacy, look to louvered shutters. This popular style of shutter can be customized to suit the measurements of unique windows. Further, the size of the panels or doors themselves can be customized to suit your tastes and needs. You can even customize the horizontal divider rails to accent these window treatments!
All About Blinds & Shutters – Your Interior Design Headquarters for Windows
Every home should have a distinctive style. All About Blinds & Shutters can help you discover the best window treatments to make your design pop! Contact us today for more information.