Adu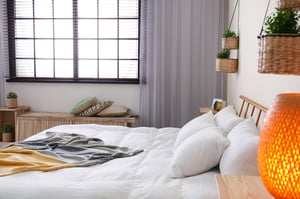 lts often look fondly on their teenage years. First dates, first kisses, the pain of your first heartbreak: All these remain etched in our memories as the seasons pass. Yet one thing we may forget is the frustration of attempting to feel like an adult in a bedroom whose style we had outgrown.
Redoing a child's room can be a quiet but powerful way to acknowledge their transition into adolescence, as well as a way to provide them a refuge from the trials of growing up. Consider these tips for redesigning your teenager's room. You can be certain your young adult will appreciate a space as transformed as they feel as they take their last steps towards adulthood!
Let Your Teenager Take the Lead
As anyone who's been an adolescent knows, young adults crave ways to assert their independence and individual style. Allowing your teenager to dictate how they want their bedroom to look provides them with a true sense of ownership for the result. It will also assist them in forming opinions about their preferences for their living space, the way planning becomes a reality, and how both color and texture affect the appearance of a room.
While major changes will doubtlessly require negotiation, smaller details such as colors, textures, accessories, and window treatments are a good place to hand your child the reins. Allowing them to choose what decorations they keep from their younger days, and which ones to store, donate, or throw away will also allow them space to find their footing in their new, adult digs.
Color and Patterns Matter
Younger children often enjoy brighter or pastel colors, to match the whimsical themes popularized in children's stories and entertainment. As adults, however, our tastes shift towards the sophistication of bold, solid colors. Even darker shades can be broken up with light accessories and décor. Patterns and textures can also elevate a room from a childish place to an adult space.
Exchanging the cartoon-patterned bedding or accessories for bold colors and geometric designs will add a subtle but definitive touch of the grown up. You can even consider framing the favored posters of bands, celebrities, and movies for an additional touch of class.
Window Treatments Make a Difference
Fun, frilly curtains or cartoon-covered drapes likely made your little one happy when they were small. For teenagers, however, those same window coverings serve as a reminder of things they've left behind. A simple shift in window treatments can change a room's entire feel for the better.
Bold window shades, such as plantation shutters, offer a distinct update to the appearance of a space. They are also easier to clean and maintain than cloth window coverings, and come in a variety of materials. A nature-loving teenager who is active in the outdoors may prefer a wooden shade, while a teenager with more metropolitan sensibilities may enjoy the faux wood blinds in a host of colors.
If you're considering an update to your teenager's room, or thinking about redoing the whole house, All About Blinds & Shutters can help! Contact us today for more information on how we can assist you in transforming your teen's room, or entire home.