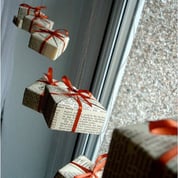 Decorating for the holidays is a tradition many of us anticipate all year. However, as you're taking those dusty bins out of the attic, consider revamping your holiday decorations this year. As Jacksonville's window treatment specialists, we wanted to give you some wonderful DIY holiday window décor ideas to pull inspiration from. Here are some of our favorite looks for the upcoming holidays:
---
1. Paper Cut-Outs. Paper cut-outs are a fun and simple project the whole family can work on together. Add to the effect with simple string lights to illuminate the display at night.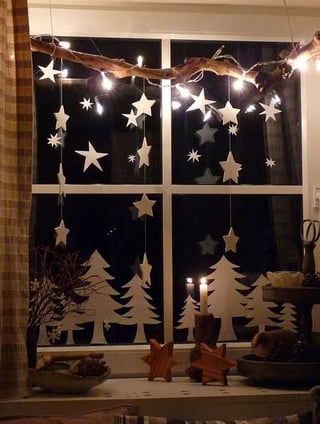 2. Old, Refurbished Window Panes. This is a perfect shabby chic holiday decoration that gives your home a charming, rustic feel. All you need is an old window pane (search your local thrift stores or salvage yards), white spray paint, and various stencils to make this look come to life.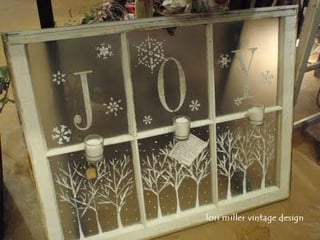 3. Holiday Decals + A Touch of Garland. Window decals and garland are a low-maintenance way to spruce up your windows for Christmas. Available at almost any local craft store, they are readily available and way too cute.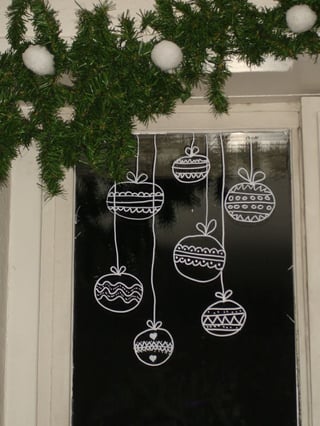 4. Simple Star Lights. Add a twinkle to your windows that the neighbors will marvel at from a mile away. Simple star lights are a wonderful way to warm up your windows this holiday season.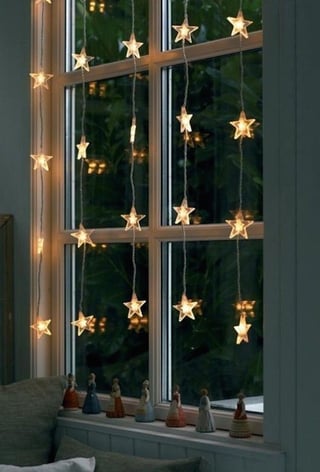 5. Classic Holiday Song Lyrics. Pick your favorite holiday tune and decorate your windows with decals or hand-painted lyrics that are sure to inspire some caroling in the neighborhood. Highlight the lyrics even more with simple candles, such as tealights in a mason jar.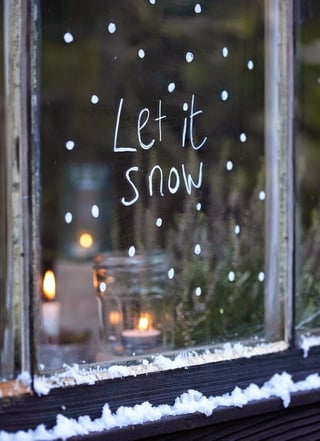 6. Dangling Candy Canes. Dangling candy canes are an adorable way to spice up your traditional holiday decor. A little bit of garland and some holiday ribbon add the perfect touch to this sweet look!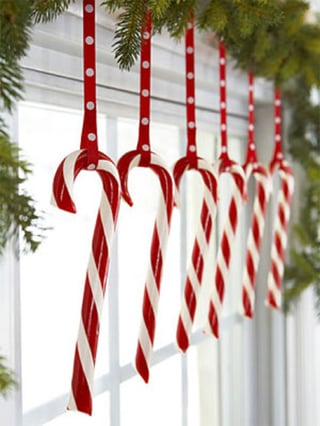 7. Faux Snow + White Accents. Adorn your windows with white candles, sheer valances, and snow-dusted spruce trees to create this timeless look. You, too, can achieve the look of an elegant, snowy holiday- even in Florida!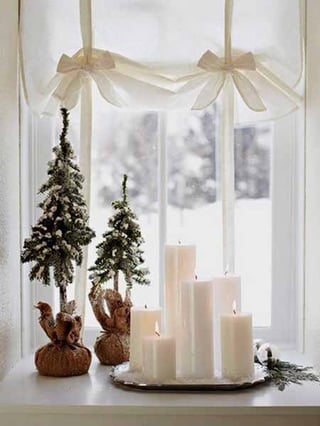 8. Beachy Keen. Dress up your existing beach-themed decorations with a fun, holiday touch. Not only does this look show off your Floridian sense of humor, but it is adorable too!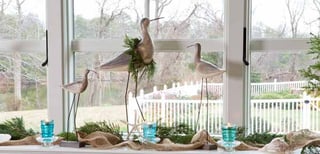 9. Dangling Wreaths. Dangle different wreaths with silky holiday ribbon for a simple, eye-catching window display. For a further pop, add lights to the wreaths to illuminate the display at night.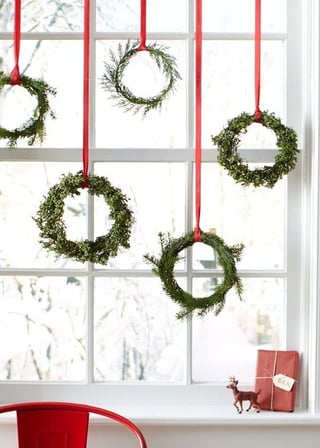 10. Christmas Village Ladder. This idea requires a bit more effort, but the results are worth it. What better way to display those treasured Christmas Village pieces than in your window for all to see.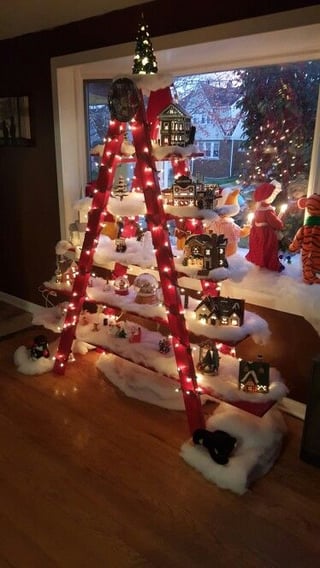 11. Floating Presents. Give your windows a little touch of magic with this unique idea. Hanging wrapped boxes from your windows with string give the appearance that presents are trickling down from Santa's sleigh.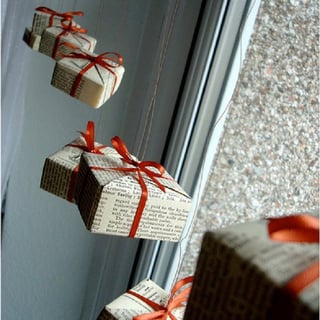 12. Crystal Snowflakes. These snowflakes are a simple way to give your home a lovely holiday touch. Being near a window allows the light to amplify their sophisticated beauty.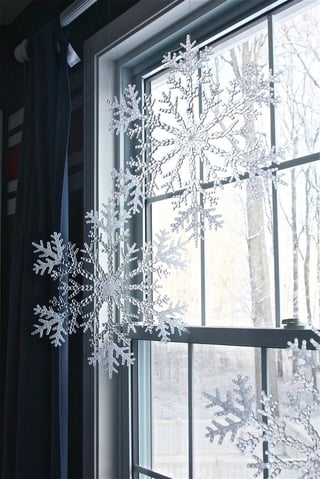 13. Gingerbread Hearts. A cute take on traditional gingerbread men or houes, these hearts are sure to make your home look (and smell) amazing for the holidays. Start a new tradition and let the whole family help ice these sweet decorations!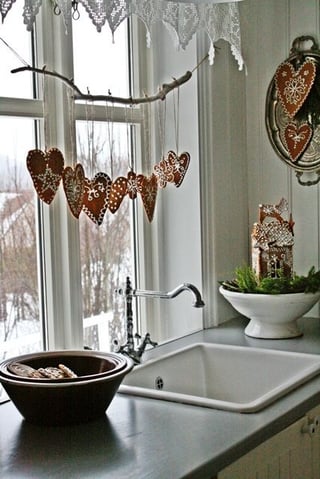 14. Twinkling lights. Illuminate your windows with a display you won't want to take your eyes off of. This look is simply gorgeous and will give your home a touch of magic this holiday season.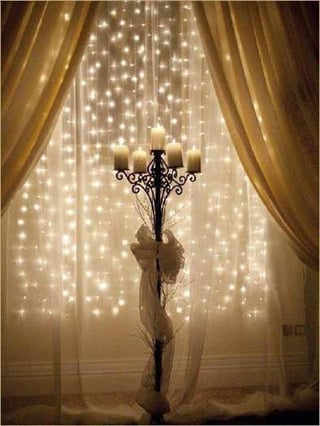 15. Rustic Ornament Display. Get crafty with this rustic ornament display on a tree branch placed in front of your window. This will create a stylish, shabby chic look that will impress all of your holiday visitors this season.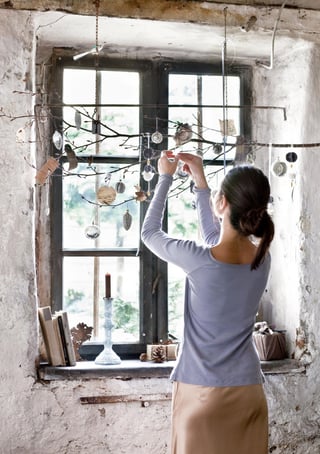 Have fun, get crafty and be creative with all of your decorating endeavors. Happy holidays from your Jacksonville window treatment specialists, All About Blinds!